Episodes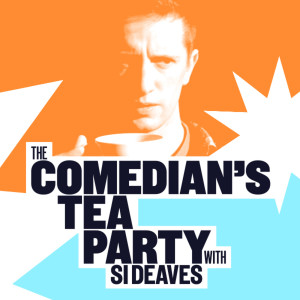 Sunday May 30, 2021
Sunday May 30, 2021
Hello one and all,
Welcome to this episode with award winning film-maker and stand-up comedian, Sezar Alkassab.
I do hope you're all well.
I've known Sezar for years and it was great to have him on for a chat.
We discuss all sorts from bad audio in everything from podcasts to films, documenting our lives so we can remember it in the future, references to a film I've never seen and lots more.
If you want to support the podcast and show your enjoyment in a tangible way, then head on over to the link below to drop a donation, or set up a recurring donation, if you want, for as much as you want. It's greatly appreciated and all gets put back into the podcast.
https://www.ko-fi.com/sideaves
If you want to follow Sezar on social media to keep up to date with what he's up to then go to;
I - @SezarAlkassab
T - @SezarAlkassab
Or if you want to follow the Tea Party accounts, click on these links;
I - @tpartypod
T - @tpartypod
F - The Comedian's Tea Party Facebook Page
W - The Comedian's Tea Party
Thanks for listening, everyone, have a lovely day, tell your loved ones you love them.
Tell me you love me.
Drink tea and enjoy the podcast.
Much love, 
Si 
X