Episodes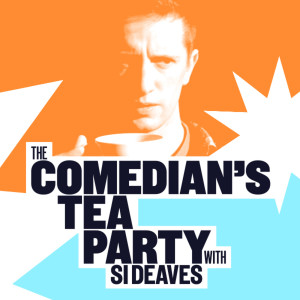 Monday Jun 07, 2021
Monday Jun 07, 2021
Hello one and all,I present to you this week's guest, Lloyd Langford. 
If you don't know who Lloyd Langford is, then where have you been? He's been on go and check him out on YouTube immediately.We talk bamboo boxers, Wikipedia editors, compulsive liars and we even talk about Edvard Munch. We talk about cocktails, impressing Mackenzie Crook, Johnny Cash's supposed ostrich farm and some made up sex moves.  
It's a LOT of fun.If you want to find Lloyd online then click the folliwing; 
I - @lloydlangford 
F - Lloyd Langford Comedy 
W - lloydlangford.com 
Or go and find the podcast at; 
I - @tpartypod 
T - @tpartypod 
F - The Comedian's Tea party  Thanks for tuning in, everybody. 
Much love, 
I'll see you soon. 
Si 
X