Episodes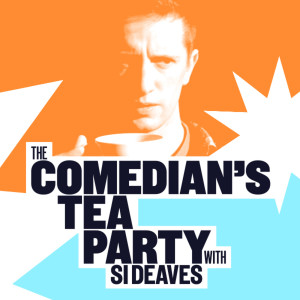 Monday Jun 14, 2021
Monday Jun 14, 2021
Good day merry tea sippers, I hope this podcast finds you well. 
Please welcome to the stage, Harry Stachini, a great comedian and all round lovely bloke.
We discuss all sorts, from some of the brilliantly terrible kids Harry works with to tangerines, prisoners of war and the documentary Harry's been wasting his time on, as well as a script he's writing about a man losing his vision which sounds incredible. I also find out about his secret brother, Michael, which is incredible.
If you want to support the podcast and show your enjoyment in a tangible way, then head on over to the link below to drop a donation, or set up a recurring donation, if you want, for as much as you want. It's greatly appreciated and all gets put back into the podcast.
https://www.ko-fi.com/sideaves
If you want to find Harry online, head to;
I - @harrystachini
T - @hstachini
W - harrystachini.com
Then follow the podcast at;
I - @tpartypod
T - @tpartypod
F - The Comedian's Tea Party
Thanks for listening, you beauties, drink tea, wear sun screen, be kind.
Much love,
Si
X