Episodes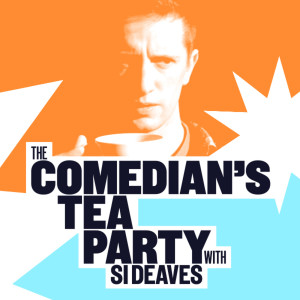 Monday Jun 28, 2021
Monday Jun 28, 2021
Good day my loves and welcome to the episode. 
This week I have the wonderful comedian and co-host of the podcast Eyre-Leigh Doors, Pauline Eyre, who is NOT, apparently, the 'fictionary'™️ sister of Jane Eyre. Who knew. 
This week we talk about how she doesn't like tea and, upsettingly, doesn't drink any on the episode, we discuss her connection to Radiohead (I'm so jealous and watching them on TV as I type this) and some surprisingly good chips. 
It's a very fun episode, indeed. 
If you want to support the podcast and show your enjoyment in a tangible way, then head on over to the link below to drop a donation, or set up a recurring donation, if you want, for as much as you want. It's greatly appreciated and all gets put back into the podcast. 
If you want to find Pauline online, head to; 
I - @yespaulineeyre 
T - @yespaulineeyre 
Then follow the podcast at; 
I - @tpartypod 
T - @tpartypod 
F - The Comedian's Tea Party 
Thanks for stopping by and reading this, folks. Now enjoy the podcast over a lovely cup of tea. 
So much love to you all. 
Si 
X