Episodes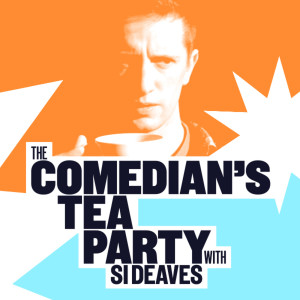 Thursday Jul 15, 2021
Thursday Jul 15, 2021
Hello one and all, 
I hope you're all very well, indeed on this lovely sunny day (or whatever the weather is like on the day that you read this). 
Welcome to this episode with Jake Pickford, a lovely comedian who I've known since the early days. A lovely guy and very funny to boot. 
We talk about some mad subjects such as starting cults (which we accidentally manage by the end of the podcast), monopoly, why singers get into football, gaming and the need for its themes to be updated, rabbits and which came first, the chicken or the egg, which leads to a conversation about evolution and may well answer that age old question. 
It's a very fun episode indeed, so my apologies for my delay in bringing it to you, I've been wildly busy writing shows and watching football (who'd have ever thought it), but mostly writing my new show Si-Clops, dates for which you can find at sideaves.com. 
Don't forget, it's never too late to donate to help support the podcast over at ko-fi.com/sideaves.
You can find Jake online at;
T(witch) - @JakeWantsToPlay
I - @JakePickford
T - @JakePickford
F - @MrJakePickford
W - @JakePickford.com
And find the podcast's socials at;
I - @tpartypod
T - @tpartypod
F - The Comedian's Tea Party
W - sideaves.com/tpartypod
Thanks for tuning in everyone, I'll see you in a couple of weeks.
Be good to each other, drink tea, if you like football and racist then bury yourself in the sea.
Big love,
Si
X