Episodes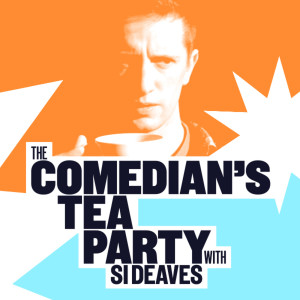 Wednesday Nov 10, 2021
Wednesday Nov 10, 2021
Hello my lovely tea bags,
I've had a bit of a hiatus, apologies, but I have been supremely busy, but I'm back now and ... Well, not better than ever, but just as good.
This is a lovely episode with my good friend Rob Glenister, a computer game music composer and sound designer, as Wob Wob Rob, and occasional stand-up and improviser. It's a very fun and interesting conversation and I'm glad to finally bring it to your ears.
We talk about all sorts, from picnics to Rob's time on dating shows and loads of stuff in between.
Find him online by searching Wob Wob Rob, which is his regular handle.
Also find the podcast online by searching @tpartypod on anything you want (it won't necessarily be there, but if it is, it's under that handle).
Buy tickets for my Leicester Comedy Festival show, Si-Clops, which I'll find a link for for the next episode, but in the mean time use the power of Google.
Thanks so much for sticking with me, I'll see you soon.
Much love,
Si
X