Episodes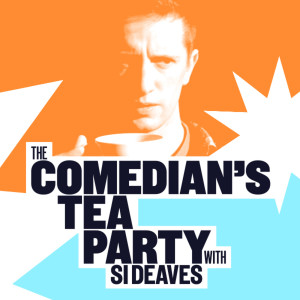 Tuesday Dec 14, 2021
Tuesday Dec 14, 2021
Hello tea fans,
Welcome back and I hope you're all very well, indeed!
This episode I talk to Matt Green who you may have seen in an advert with Harvey Keitel, stealing Crunchy Nut Bites from customers in a supermarket or from one of my favourite TV shows, Garth Marenghi's Dark Place (he's also been in loads of other stuff, he's a very talented man, but those are my favourites) and now you'll know him as that guy that was on Si Deaves' podcast, right? Maybe.
If you enjoy the podcast and want to support it, you can do at;
If you want to find Matt online search all the platforms for @MattGreenComedy
It's particularly worth checking out his output on Youtube.
Then go and find all of my links, INCLUDING the ticket link for my show at Leicester Comedy Festival at;
Until the next episode, the big 5-0, the Christmas 2021 show, be good to each other, live good lives, drink good tea.
Much love,
Si
X