Episodes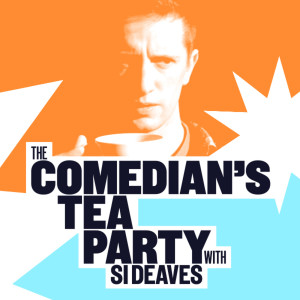 Monday Jan 03, 2022
Monday Jan 03, 2022
Hello, belated happy Christmas and a current happy new year,
Welcome to this 50th episode, the Christmas 2021 episode (a bit late), with Rachel Creeger, comedian, podcaster, writer and director.
It was as fun as it was fascinating to talk to Rachel. She's done a hell of a lot and been involved in some very interesting things and much more that she hasn't told me about, from the sounds of things.
You can find her online by searching @RachCreeger on all of the platforms, or at rachelcreeger.com or search for "Jew Talkin' To Me" wherever you get your podcasts (presumably where you're listening to this one).
If you enjoy the podcast and want to donate towards running costs to keep it going and so I can keep buying new equipment to make it sound ever better, then head on over to ko-fi.com/sideaves.
If you want to follow the podcast or me or buy tickets to my Leicester Comedy Festival shows or find out anything else to do with me then go to my Linktree to find a comprehensive list of links;
Thanks for listening, send me some lovely 5 star reviews, drink tea and be good to each other.
Until the next time, much love.
Si
X