Episodes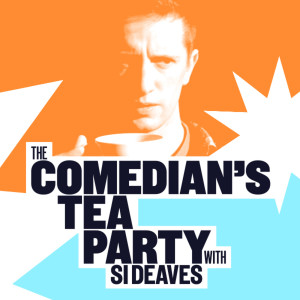 Thursday Apr 28, 2022
Thursday Apr 28, 2022
Good day tea drinkers,
I hope you're all well and thanks for downloading the podcast!
This week I have for you comedian and movie star extraordinaire, Mike Sheer. It's a very fun and silly chat with a lovely pal and comedian. We talk about all sorts of nonsense and learn a surprising amount of things too. This is normally a conversation between 2 people having a nice time who don't really know much better, but this time we had some people in the background who were more knowledgeable as we were recording before a show for Knickers Theatre in Southend. A gig at which a lovely evening was had by all.
You can find Mike online at mikesheer.net
Then you can find all things Tea Party and Si Deaves at my Linktree.
Don't forget to drop us a 5 star review, tell your friends how much you love the show, share the podcast and, if you want, get in touch at tpartypod@gmail.com to say hello or correct us on some of the nonsense we've spouted.
Until the next time, be good, drink tea, spread love.
Si
X