Episodes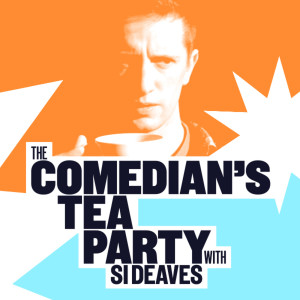 Wednesday Apr 19, 2023
Wednesday Apr 19, 2023
Hello one and all,
Thank you so much for returning after my unexpected hiatus. A number of extenuating circumstances contributed to the break, which I briefly mention in the intro, but rest assured, I also cover them in my new show, Best Thing Ever, which you can find dates for when I'm performing it either at sideaves.com or at linktr.ee/sideaves.
In this episode I have author, improviser, musician, a now stand-up comedian and good friend, Paul Schiernecker. He's as talented as he is lovely and we have a very, very fun conversation over this hour. We discuss his brother, the potential psychopath, koala criminals, Julia Fox and much more.
Have a look on Amazon for his books, or you can otherwise find him online at;
T - @schierneckeretc
I - @schierneckeretc
or just Google him, there aren't many Paul Schierneckers, you'll definitely find him.
I've got a wonderful episode with Matthew Crosby ready to go and some great guests lined up for after that, but in the mean time, enjoy this one, share it about, or if you don't want to do that drop the pod a 5 star review, it would mean the world to me.
Until the next time,
Be good, drink tea, be kind.
I love you all,
Si
X