Episodes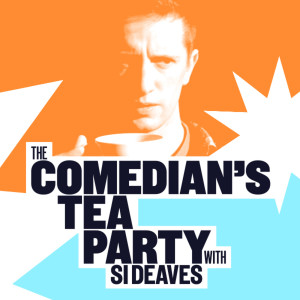 Thursday May 04, 2023
Thursday May 04, 2023
Hello one and all,
This is now the third time I'm trying to upload this episode, last night Podbean decided to delete it without telling me and my computer just crashed, so if it doesn't work this time then I'm just going to burn my laptop and nobody can hear it.
Thank you all so much for downloading the last episode with Paul Schiernecker and for the positive feedback, especially after being away for so long. It was a wonderfully fun episode and it's lovely to be back.
Speaking of a fun episode, this one is an absolute doozy, we have the first (sort of) returning guest in the wonderful Matthew Crosby. If you don't know Matthew then I'm not really sure what you've been doing with your life but you've been missing out. He's the host and landlord of Pappy's Flatshare Slamdown (as well as just a part of Pappy's, whose output you really need to deep dive into), he's on Radio  X every Sunday with Ed Gamble and writes for and creates some incredible TV shows, like Hypothetical and The Last Leg
We talk about so much, from pegging,  Whoopi Goldberg (I do hope you saw the comma there, that comma is important), his trumpet playing skills and so much more.
The next episode that's out will be CURRENT, actually recorded recently (so recent that I haven't recorded it yet). So check that out in 2 weeks and in the mean time go and find out where you can find me ON TOUR. I'll be honest, there aren't many places yet, but the soonest you can come and see Si-Clops will be at Brighton Fringe this month on the 18th or 28th at Presuming Ed's.
Ticket links for those dates, when they're available, can be found at linktre.ee/sideaves or just via sideaves.com.
Don't forget to tell your friends about the podcast and drop it a 5 star review wherever you can.
Thanks for listening, enjoy the episode, drink a tea.
I love you, see you next time.
Si
X