Episodes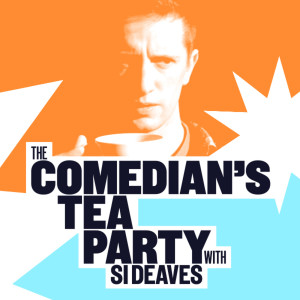 Friday May 19, 2023
Friday May 19, 2023
Hello everyone,
We're back, this time it's an episode I recorded this year. Not just this year, but this week. What a fun episode it is, indeed.
I talk to Rob Mulholland from the Dead Men Talking podcast about all sorts, from his new special, to the importance of comedians sharing each other's content, what he  really wants for Christmas and his love of Marcelo Bielsa amongst much more.
You'll hear me talk about a show that I'm doing "today" as the first show of my tour and, depending when you read this, that was actually yesterday and even though the podcast was finished and ready to go out I completely forgot to upload it to the internet, like an idiot. HOWEVER, you can catch me on tour SOON, so go to linktr.ee/sideaves to find where I am and to get tickets, INCLUDING my second date of Brighton Fringe on the 28th of May, for which tickets are still remaining.
You can find Rob online everywhere via @robmulholland and don't forget to keep an eye out on YouTube for Born Ready, his recently recorded special which is coming out on the [insert number here] of [insert month here] ... Just keep an eye on Rob's socials and he'll tell you.
Don't forget to drop a 5 star rating and a review on iTunes, or wherever you rate your podcasts these days and keep an eye out on my behind the scenes at gigs Patreon content that I've finally started to record. It's like Backstage with Katherine Ryan, but what backstage is actually like for most comedians and I'll talk about the gig before and after with the comedians I am gigging with. It should be a blast and hopefully something people are interested in.
There'll be a new episode soon with an influx of recordings scheduled in for the near future with a series of incredible comedians.
Until the next time, thanks for listening, be good to each other, drink tea.
I love you, good night/morning/day.
Si
X