Episodes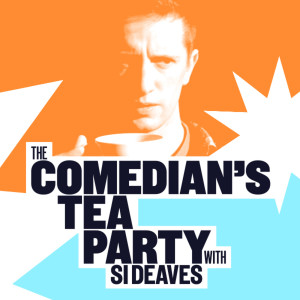 Monday Apr 17, 2023
Monday Apr 17, 2023
Hello everybody,
There's been a bit of a gap, I know, but I'm coming back and I'm going to be regular, I've already got episodes recorded with author and improviser, Paul Schiernecker, and THE FIRST RETURNING GUEST Matthew Crosby off of Pappy's and the radio where he has a show with Ed Gamble on Radio X.


I also have records lined up with some incredible comedians, including the likes of comedy hero and podcast legend, Michael Legge, and a few other secret guests who I can't really announce yet, but they are ALL over the place, so I'm excited about that, too.
I'm going to be bringing out some bonus content for Patreon, as well as developing the very long discussed merch, so it's exciting times in the Tea Party camp.
Episode one of series two (or as I'll be referring to it, episode 53) will be landing on your doorsteps on WEDNESDAY MORNING, so subscribe and tell your friends.
I'm excited to be back!
Go HERE for details of upcoming shows, including TOUR DATES, and other places you can find me and the podcast.
Much love,
Si
X